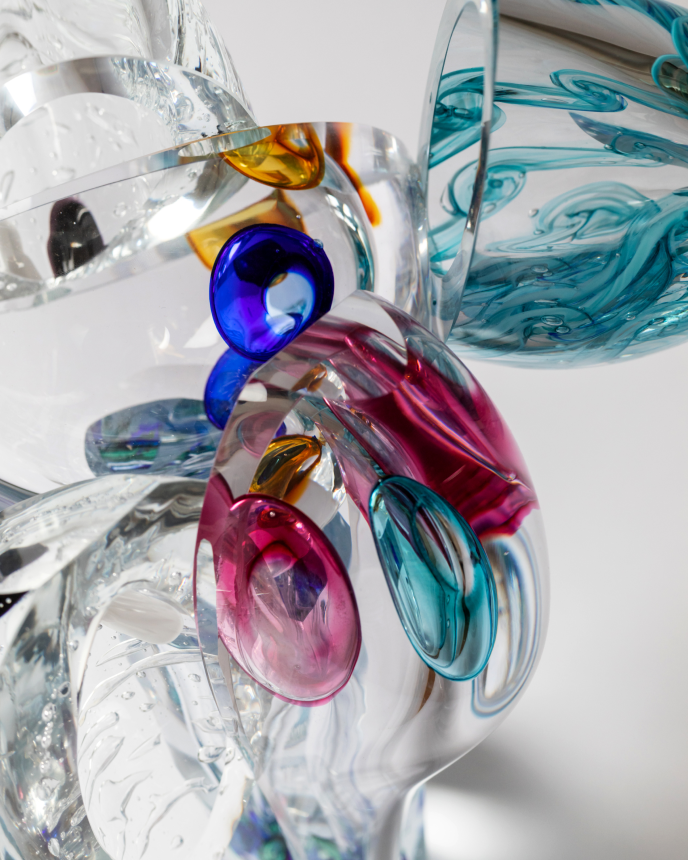 Bohemia
Bohemia Original Glass Czech Crystal objects.
Glass objects usually make us think about glass products and their craft quality, but they don't need to be placed in any museums or galleries. Just like in Venice and elsewhere, Prague shops offered glass products of varied quality for sale to tourists. This fairly large segment of the Czech glassmaking production was hit hard by the Covid pandemic, and only a fraction of it remains today. This is also a personal topic for Valner, because he has direct experience with managing a glass studio for making "tourist glass". Because he had a large number of vases available from the previous glass production in Přibyslav, he transformed them into objects which historicize the utility of glass objects by means of cutting, grinding and gluing.
Official text - Made By Fire exhibition.
Read more.
Designer.
David Valner
Type of cooperation.
Design and production of customised glass objects

Year.
2022/2023
Dimensions.
Approximatelly:
45 × 25 × 25 cm

Medium/material.
Densely formed,
cut and glued glass


Founded by the artist and designer David Valner.






© 2022 by DValner Studio s.r.o.
Pekarska 616/12, 779 00 Olomouc, Czech Republic