Where the fluidity of water meets the solidity of glass
Drops of complementing colours soaking into wet paper: a sight of utmost beauty and ephemeralness. Inspired by the watercolour technique, the Aquarelle vases are not painted as they may seem at first glance. The colour ovals are located inside the glass mass to create unique, light and smooth colour gradients. Just like with droplets of colour soaking in, the outcome is immersive and eye-catching.
Designer.
Aleš Valner
Material.
Handcrafted glass
Year.
2017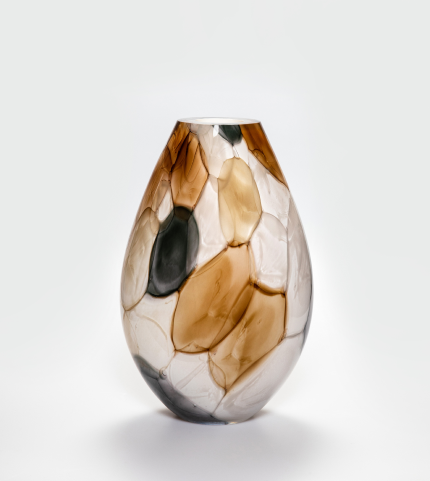 Founded by the artist and designer David Valner.






© 2022 by DValner Studio s.r.o.
Pekarska 616/12, 779 00 Olomouc, Czech Republic