Authentic imprints of the Czech nature in glass
Structured by Nature is a series of vases inspired by trees in the country of the designer's childhood, the Czech-Moravian Highlands. Trees are fascinating, both for their monumentality and fragility in detail. The structures of diverse barks and the fragments of trees from the very heart of Europe transpose into a durable material series of original designs. Named after the specific species that inspired its shape and structure, each vase takes a unique form at the intersection of sculpture and an object of everyday use.
An authentic imprint of a tree native to the Czech Republic, processed in a family glassmaking studio, in your home.
Designer.
David Valner
Material.
Handcrafted glass
Year.
2010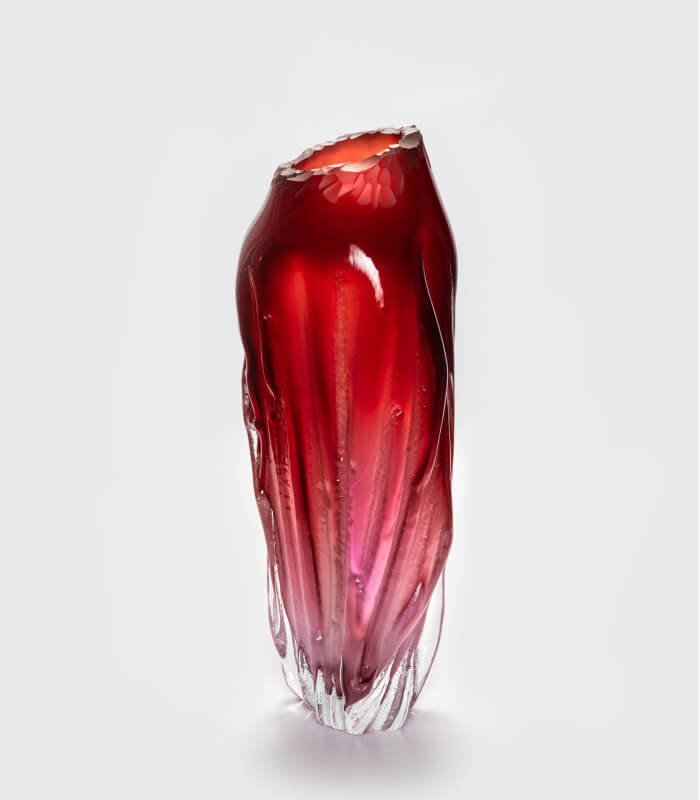 Founded by the artist and designer David Valner.






© 2022 by DValner Studio s.r.o.
Pekarska 616/12, 779 00 Olomouc, Czech Republic